VARA
Jump to navigation
Jump to search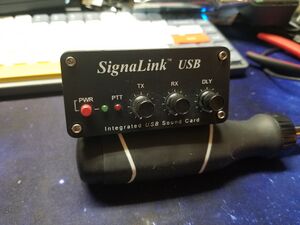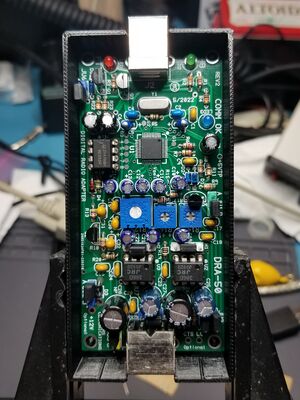 What is it?
VARA is a family of two software modems written by EA5HVK
Summary
The VARA family of software modems has two versions, VARA primarily designed for HF with a top transfer speed of ~8.5Kbps in a spectral bandwidth of 2.75Khz and VARA FM which is primarily designed for VHF with a top transfer speed of ~25Kbps in a spectral bandwidth of ~5Khz
The VARA software can be used for free with a speed limit of 10% of the top speeds available. For full speed operation a license must be purchased from EA5HVK, the software and license can be obtained at the link to his site below.
Requires a sound card style interface from computer to radio. Interface examples are:
The Signalink by Tugertronics - There's a limitation on audio signal bandwidth that you run into with the signalink when doing VARA FM wide, the signalink can not handle the full width of the audio signal. This has been somewhat corrected on later versions. You may see references to RED vs Black colored transformers. The black transformers are the newer units and the red are the older units.
DRA Digital Radio Adapter Interface by MastersCommunications - The DRA is the cheaper of the two options and does not seem to have the same audio bandwidth limitation that the Signalink seems to have. There is also an option for a DRA that replaces the guts (Retrofit) of an older signalink and there is a kit version also of the DRA
Related Links
The Author of VARA EA5HVK's Website
VARAC - A chat program that utilizes the VARA software modem